my old websites

» animagic 2000
» animagic 2001
» animagic 2002





| | | |
| --- | --- | --- |
| | [coming soon] Japan Video Game Hunting 2023 | |
| | After all this pandemic and other crazy madness going on in this world, it is about time to forget the bad and focus on the essentials! The time is right to jump on the plane and do what I can do best, visit old and track down new retro game stores all over Japan. I can already hear my buddy Scorpion screaming at me from that small island nation - "Get over here!" | |
| | | |
| --- | --- | --- |
| | Japan Video Game Hunting 2019/2020 | |
| | This was maybe my craziest idea to go to Japan at the turn of the year. I never did it before, knowing the overcrowded public trains and places will be reality. But at the same time I always try to find out, what is the best season for vg hunting(?). Hyped by many (Hard Off) youtube videos and tracking down all thouse locations, I was ready for another adventure! Here comes a review to (V)ideo (G)ame hunting 19/20. A journey to the east, featuring Surugayas and Potato | |
| | | |
| --- | --- | --- |
| | Japan Video Game Hunting 2019 | |
| | In february I went to Japan with three other dudes, who into retro video games like me. We visited lot of places and also stopped at stores like Hobby-Hard Offs and Surugaya across the country. February is not the busiest season in Japan and also the month with less tourist. Let's get straight in to it, check the wishlist and see what this hunting season brought to u | |
| | | |
| --- | --- | --- |
| | Japan Video Game Shopping 2018 | |
| | Came back from Japan last weekend, got rid of jet lag and managed somehow to write a small review regarding VG shopping in 2018! Let see how many checkboxes I'd checked this time | |
| | | |
| --- | --- | --- |
| | recall memories - AKIHABARA 2008 | |
| | Autumn 2008 was best opportunity so far for shopping in Japan. Japanese Yen was really weak and Euro very strong. Also in 2008 Tokyo Game Show was moved (the one and only time) from the second half of September to the 9-12th of Octobe | |
| | | |
| --- | --- | --- |
| | My souvenirs from trip to Japan 2017 | |
| | Came back from Japan almost two weeks ago, finaly having some time to show of my booty from this year trip to Japan. Tracking down in Tokyo: akihabara beep, Surugaya Game Museum, Retro Game Camp, Mandarake, M-Galaxy, Potato, Game Friends. In Nagoya (Osu): K-House, Meikoya, Super Potato, Mandarake. (click on image above to see mor | |
| | | |
| --- | --- | --- |
| | My souvenirs from autumn trip to Japan 2014 | |
| | Just got back from Tokyo and here are some of my goodies I could get on my last trip in Akihabara and Nakano Broadway. Also some Korean Music CD and LP from Shin-okubo Station (Korean Town). Videogames are all used but in excellent condition. The main milestone of this goodies, is a SHARP Twin Famicom that i will modify for my purpose | |
Japan Video Game Shopping 2018
posted by Kaneda – on Sat. 19.May 2018


Going to Japan this spring for the x time (gave up on counting) I will definitely go to look for some video games. Always creating a wishlist, but never publishing it in advance, I decided to break that rule and create some check-boxes that I will check (or not) later. I will also update this list anytime as it is my only list now, cause I do not write it anywhere else down.

Wishlist 2018
-----------------------------------------------------------------------------------------------------------------------
# PC Engine
☑ PC Engine (white loose console) [white console boxed with controller]
☑ Original NEC controller (white)
☑ Super System Card (loose)
☐ Arcade Card Pro

# Famicom
☐ Famicom console (loose, condition no matter, should be functional)

# Sega Saturn
☐ Game Tengoku The Game Paradise - Gokuraku Pack
☐ S Bom Multi Tap
☑ Controllers (lot of controllers) [got only one]

# PlayStation
☑ PlayStation Console NTSC/J SCPH-5503 or lower [with defekt laser]
☐ PlayStation Console NTSC/J SCPH-1001 even defekt
☑ PlayStation Controller (first one, no analog sticks)

# PlayStation 2
☐ PlayStation 2 slim console NTSC/J SCPH-700xx V12 or V13
☐ Shin Onimusha Down of Dreams NTSC/J [found only in bad shape]
☑ Ridge Racer V NTSC/J
☐ Rule of Rose NTSC/J

# PlayStation 3
☑ Nier Replicant NTSC/J

# PlayStation 4
☐ Battle Garegger rev.2016 NTSC/J

# NEO GEO
☑ NEO GEO AES NTSC/J Console [loose with one arcade stick]

# Game Soundtracks
☐ Tenchu (from Noriyuki Asakura)
☑ Nier: Automata [also got unreleased tracks version]
☐ Nier Gestalt & Replicant







[] = commented after returning from Japan
-----------------------------------------------------------------------------------------------------------------------


Back from Japan

Came back from Japan last weekend with a lot of games (*) in my backpack. Before unpacking/checking them and organizing them all in to my collection, I took some photos of course. It is allways exciting for me to put all things I got on my journey in one spot and make some pictures. Not only because it looks nice, but also because there still price tags and name of the shops on them and this way I would still know in the future where and for what price I got a specific item.

This time I did not went to many places in Japan. Besides Tokyo area I went to Nagoya, Yokosuka and Chiba. I really wanted to go to Osaka and visit that "MEGA" Potato, but I had to change plans in Japan. Thanks to my buddy Markus B. this time again to providing me with some insider information. He will go actually next week to Japan! I wish him nice game hunting at this point and I hope he would do some review on his website https://playoffline.wordpress.com/ later.





TOKYO - AKIHABARA
First station was Tokyo Akihabara. Here I checked all retrogames stores to get some overview. Maybe it was just my imagination, but I would say most of the stores had a lot to offer, even it was golden week. Akihabara is pretty expensive in compare to other places, so I desided not to buy a lot at first. Only a "defect" PSX SCPH-5500 for 780yen+tax got my attention. Since I just needed a mainboard out of it, I did not cared much about cd drive and outer shape.



NAGOYA - AKAMON
I went for a one day trip to Nagoya and I could not find a better day to go there. 3 May the first day of the golden week. It was so crowded at Tokyo station, but I was lucky enough to get a seat in Shinkansen without any reservation. In Nagoya I went to Akamon at Osu. This one street offers Super Potato, K-House and Meikoya. Unfortunately I couldn't find K-House anymore. I also went to Mandarake that could be found down straight the next street from Super Potato.



YOKOSUKA - DOBUITA
I also went as a one day trip from Tokyo to Yokosuka to pay Shenmue it deserved tribute at Dobuita street and to get a "Shenmue chapter1: Sacred Spot Guide Map", that was just released (in Japanese) in December of 2017 followed by it English translation in early 2018. I also managed to meet the creator behind this guide Furusaki-san and interview her. So if you are interested, visit my website later this month. I still need some time to write it down.



Read now full review to Yokosuka and Dobuita street -> here




BACK TO TOURIST TRAP
After visiting Nagoya I went back to the stores in Akihabara to get stuff that caught my attention previously and I could not find it anywhere else. I found also a new store #3? of "Retro Game Camp" that is located on the west side of Chuo Dori between the main Camp store and SEGA Arcades. I also went to the second Potato store in Ikebukuro, where I found the cheapest and cleanest Neo Geo AES for me to pick up.



FINAL RESULT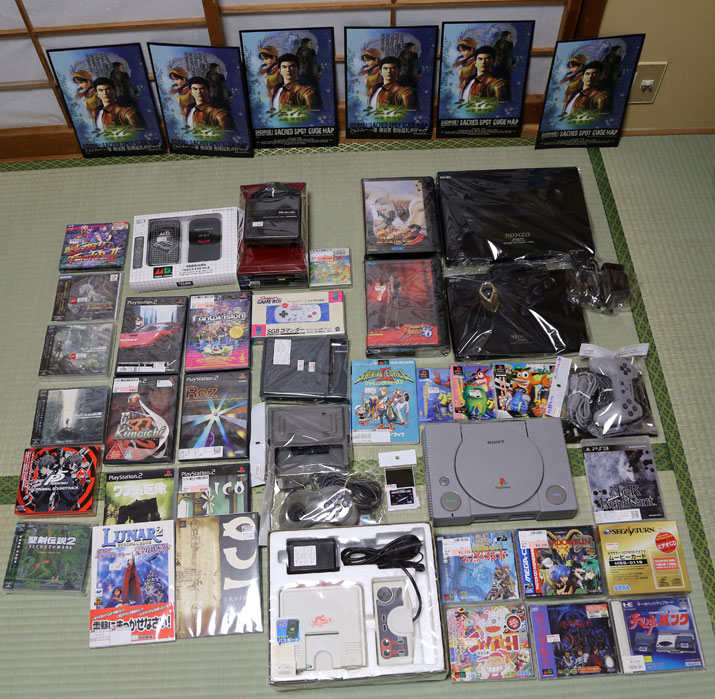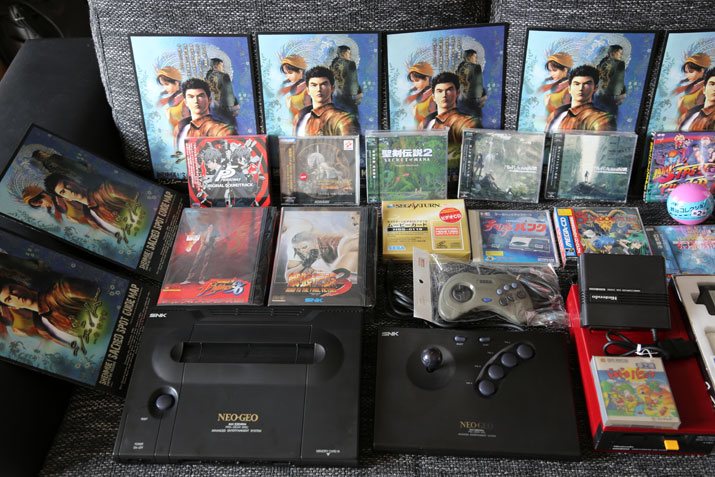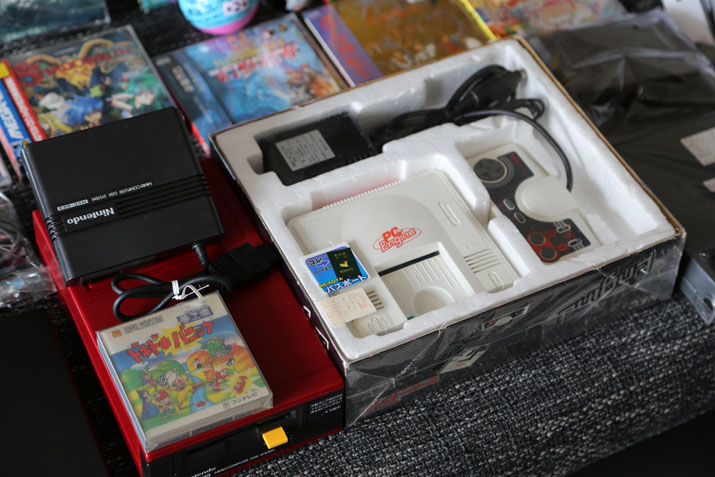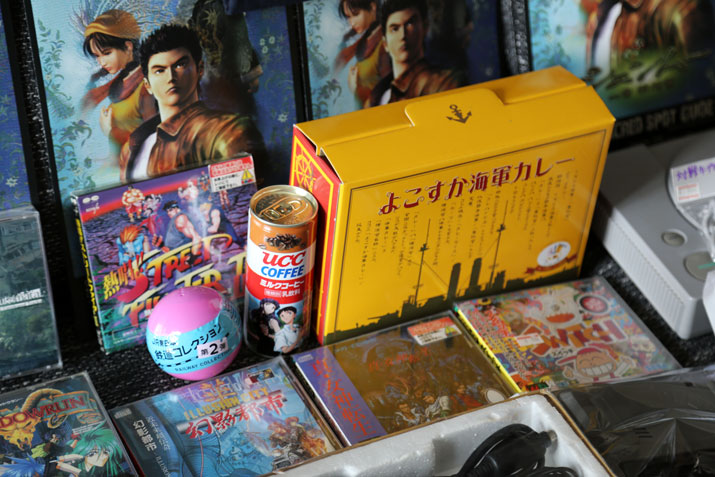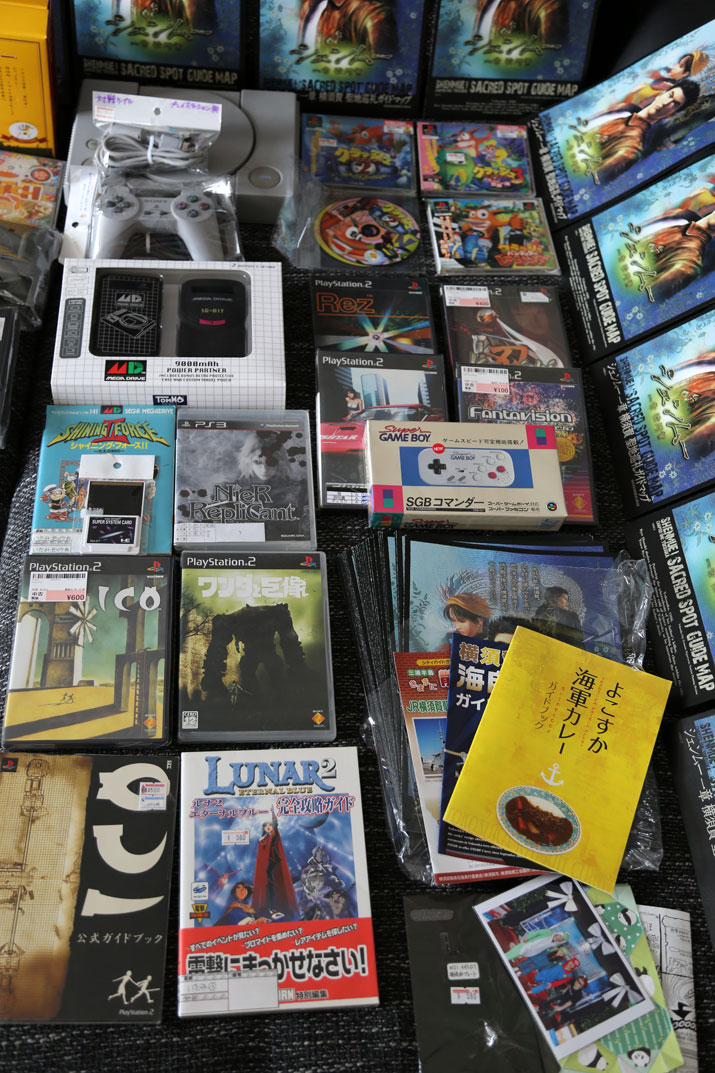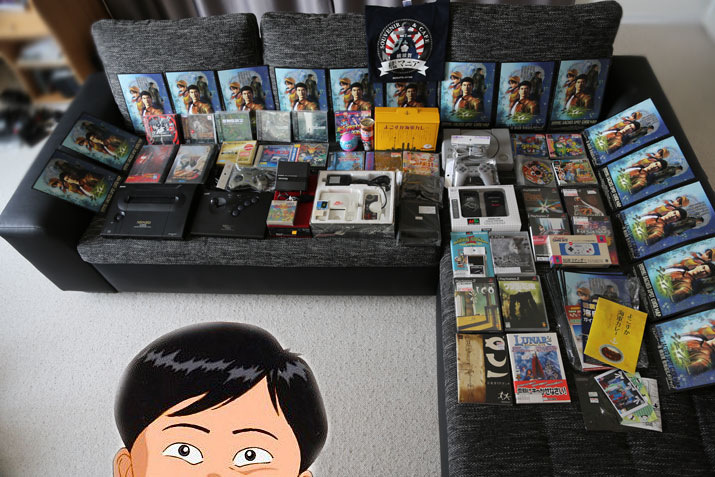 (*) with massive overweight of my luggage

« back to topic
2 comments to Japan Video Game Shopping 2018
Yogafire ~ on: 14.08.2018 at 20:41

Oh my god. Retro 4 Ever.
Kaneda ~ on: 15.08.2018 at 11:43

.. WORD! Best Hobby!