my old websites

» animagic 2000
» animagic 2001
» animagic 2002





| | | |
| --- | --- | --- |
| | [coming soon] Japan Video Game Hunting 2023 | |
| | After all this pandemic and other crazy madness going on in this world, it is about time to forget the bad and focus on the essentials! The time is right to jump on the plane and do what I can do best, visit old and track down new retro game stores all over Japan. I can already hear my buddy Scorpion screaming at me from that small island nation - "Get over here!" | |
| | | |
| --- | --- | --- |
| | Japan Video Game Hunting 2019/2020 | |
| | This was maybe my craziest idea to go to Japan at the turn of the year. I never did it before, knowing the overcrowded public trains and places will be reality. But at the same time I always try to find out, what is the best season for vg hunting(?). Hyped by many (Hard Off) youtube videos and tracking down all thouse locations, I was ready for another adventure! Here comes a review to (V)ideo (G)ame hunting 19/20. A journey to the east, featuring Surugayas and Potato | |
| | | |
| --- | --- | --- |
| | Japan Video Game Hunting 2019 | |
| | In february I went to Japan with three other dudes, who into retro video games like me. We visited lot of places and also stopped at stores like Hobby-Hard Offs and Surugaya across the country. February is not the busiest season in Japan and also the month with less tourist. Let's get straight in to it, check the wishlist and see what this hunting season brought to u | |
| | | |
| --- | --- | --- |
| | Japan Video Game Shopping 2018 | |
| | Came back from Japan last weekend, got rid of jet lag and managed somehow to write a small review regarding VG shopping in 2018! Let see how many checkboxes I'd checked this time | |
| | | |
| --- | --- | --- |
| | recall memories - AKIHABARA 2008 | |
| | Autumn 2008 was best opportunity so far for shopping in Japan. Japanese Yen was really weak and Euro very strong. Also in 2008 Tokyo Game Show was moved (the one and only time) from the second half of September to the 9-12th of Octobe | |
| | | |
| --- | --- | --- |
| | My souvenirs from trip to Japan 2017 | |
| | Came back from Japan almost two weeks ago, finaly having some time to show of my booty from this year trip to Japan. Tracking down in Tokyo: akihabara beep, Surugaya Game Museum, Retro Game Camp, Mandarake, M-Galaxy, Potato, Game Friends. In Nagoya (Osu): K-House, Meikoya, Super Potato, Mandarake. (click on image above to see mor | |
| | | |
| --- | --- | --- |
| | My souvenirs from autumn trip to Japan 2014 | |
| | Just got back from Tokyo and here are some of my goodies I could get on my last trip in Akihabara and Nakano Broadway. Also some Korean Music CD and LP from Shin-okubo Station (Korean Town). Videogames are all used but in excellent condition. The main milestone of this goodies, is a SHARP Twin Famicom that i will modify for my purpose | |
My souvenirs from trip to Japan 2017
posted by Kaneda – on Mon. 01.May 2017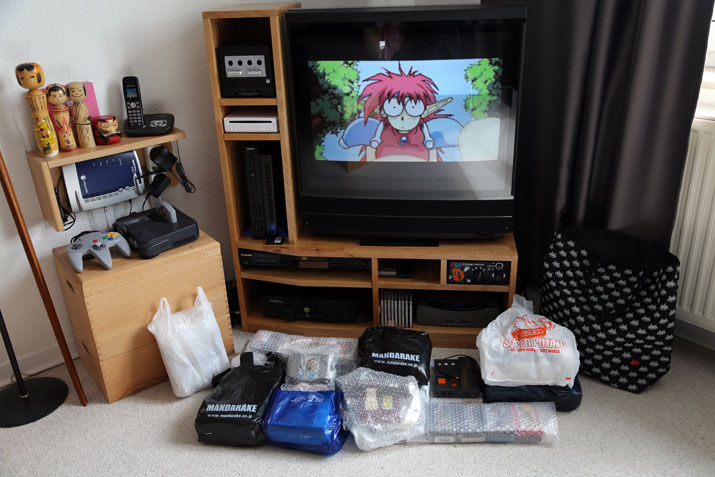 Came back from Japan almost two weeks ago, finaly having some time to show of my booty from this year trip to Japan. Tracking down (in Tokyo) akihabara beep, Surugaya Game Museum, Retro Game Camp, Mandarake, M-Galaxy, Potato, Game Friends. In Nagoya (Osu) K-House, Meikoya, Super Potato, Mandarake.

# Wishlist 2017 ----------------------------------------------------------

PS2
Tenchu3, Chaos Legion, Castlevania 悪魔城ドラキュラ

PS3
Nier Replicant ニーアレプリカント

PS1
Gunners Heaven, Elemental Gearbolt, Crash Bandicoot 1,2,3 & CTR

N64
Wave Race Rumble Pack Edition

PC-Engine
Turbo DUO-R, Turbo DUO-RX

----------------------------------------------------------------------------



# Booty from Nagoya

Famicom Hardware
Famicom Games
Super Famicom

Nintendo 64

PlayStation2


Don't worry about the Gundam Model Kit Set. That was a present from my hostfather in Nagoya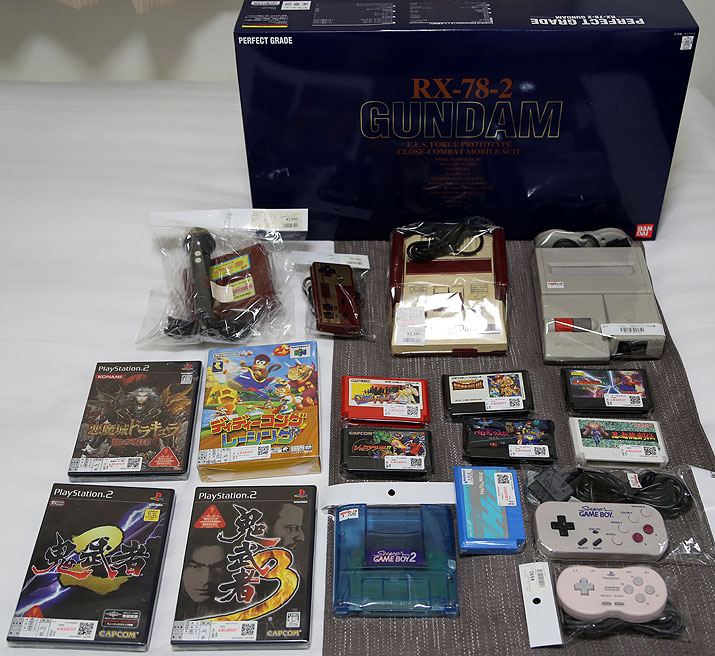 # Booty from Sendai
PS2
Other
No Photos from Sendai so far
# New Stores in Akihabara (2017):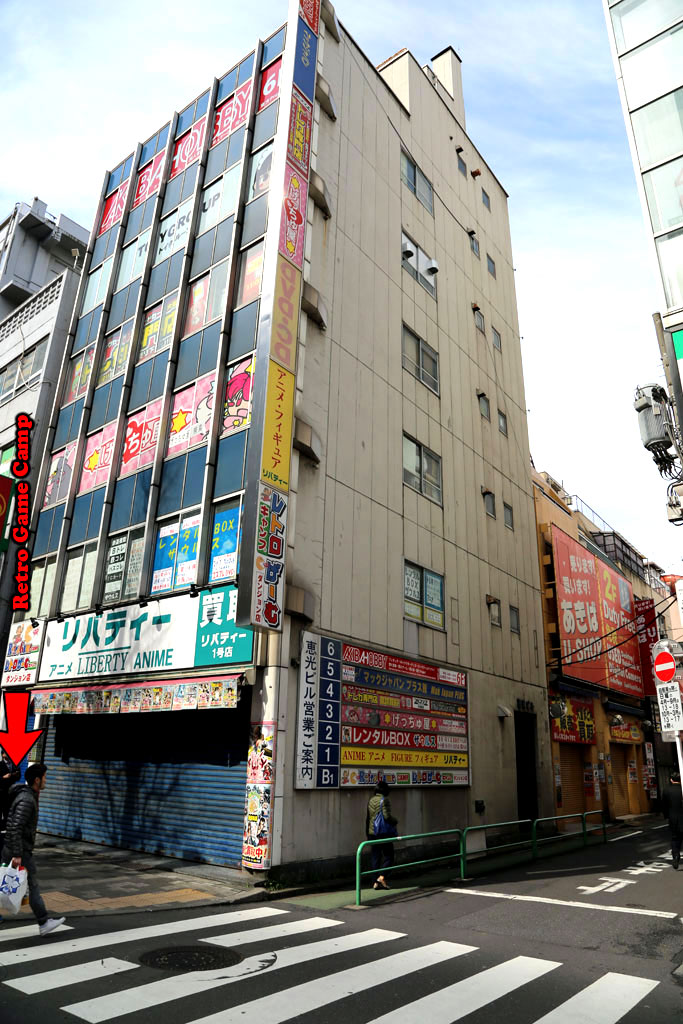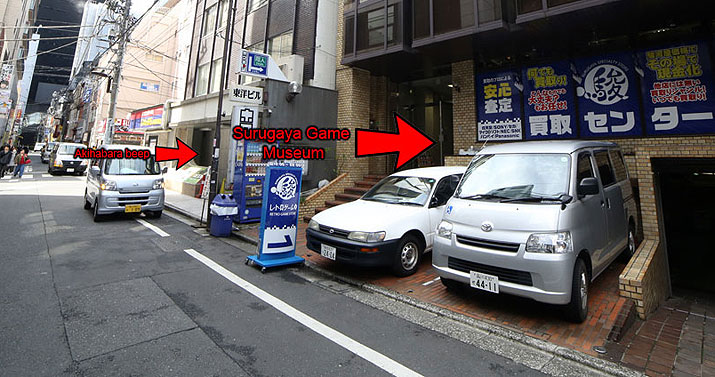 # Booty from Tokyo
Famicom Hardware
Famicom Disk Games
Sega Game Gear
Super Famicom
Nintendo 64
PlayStation PSX
PlayStation2
Soundtracks
Here some close up photos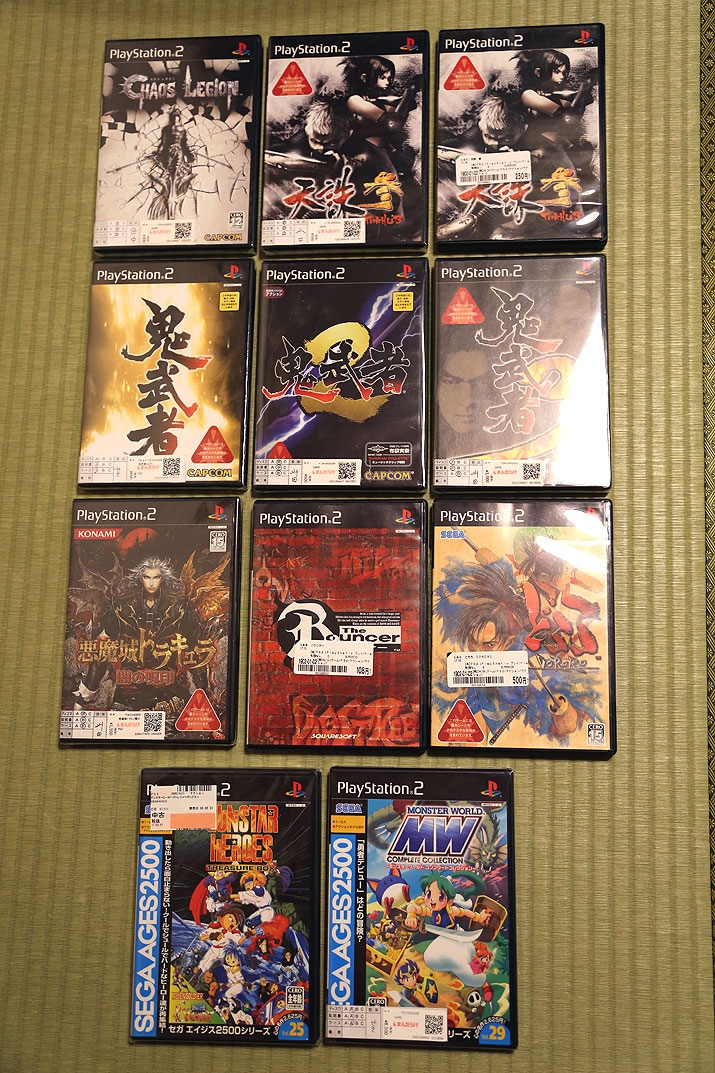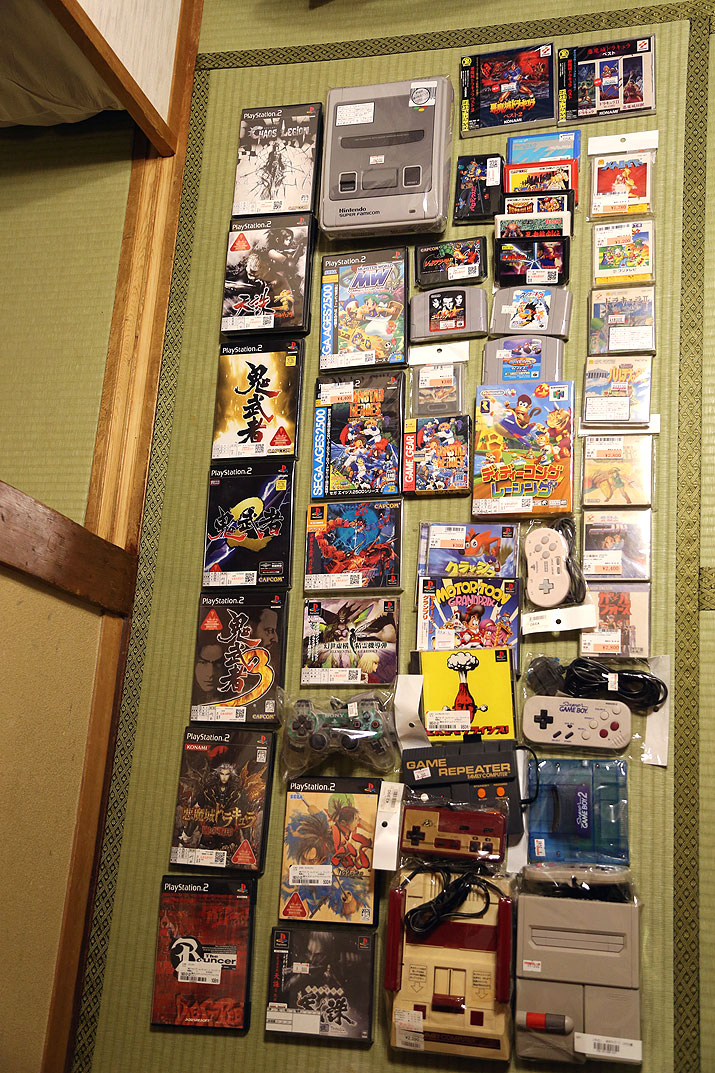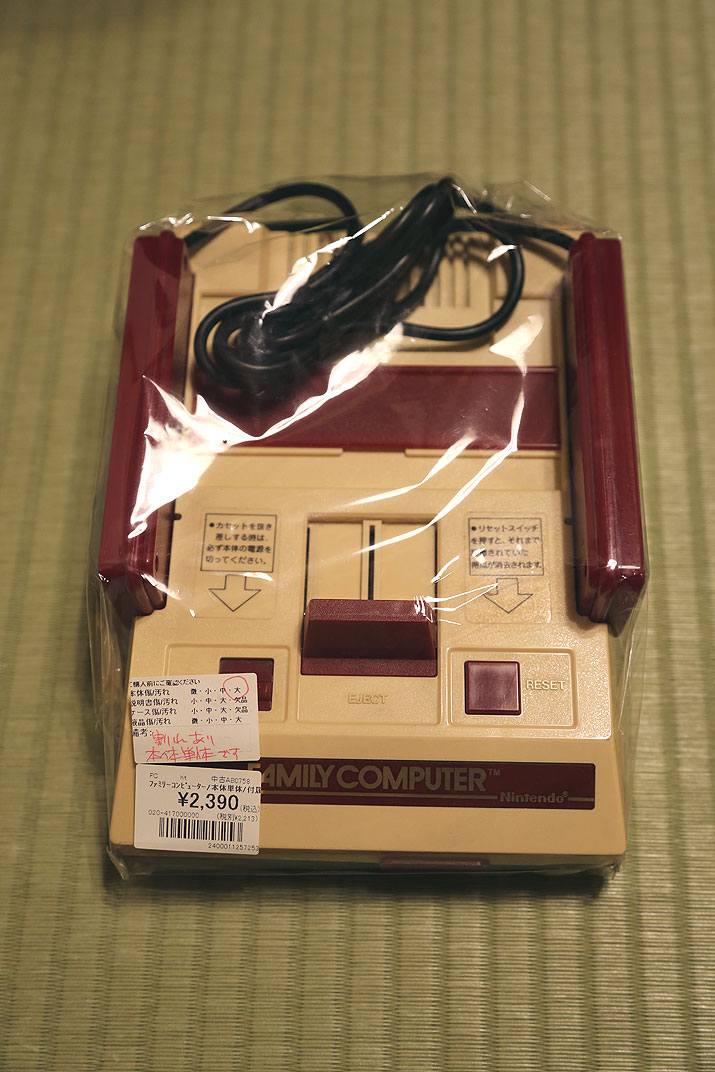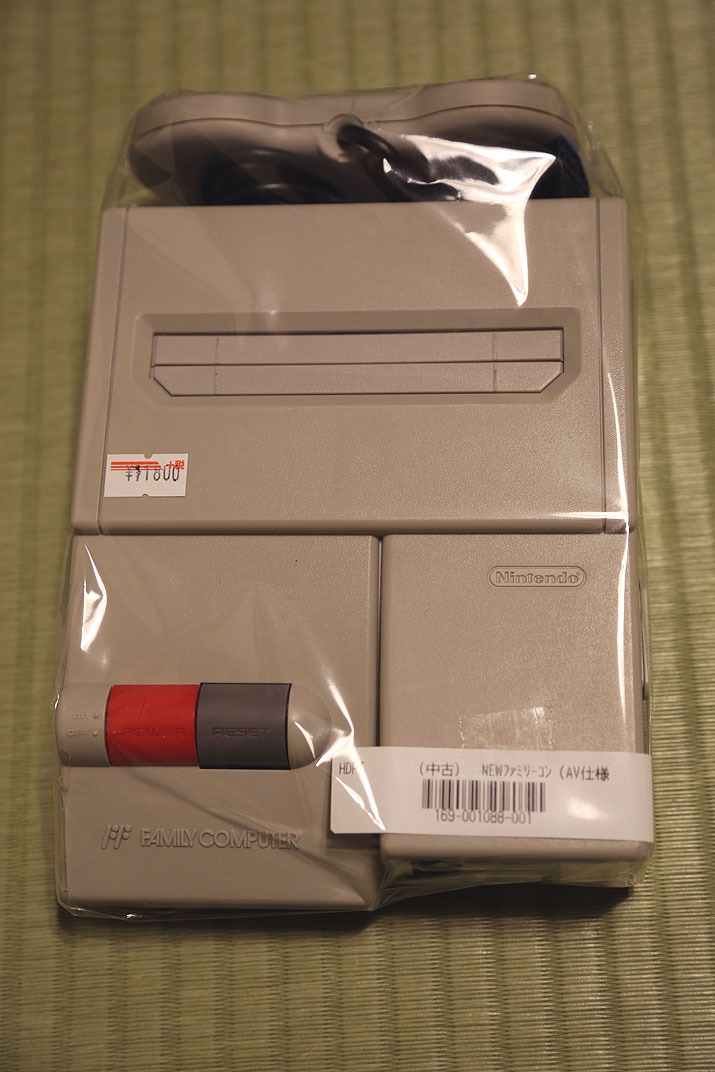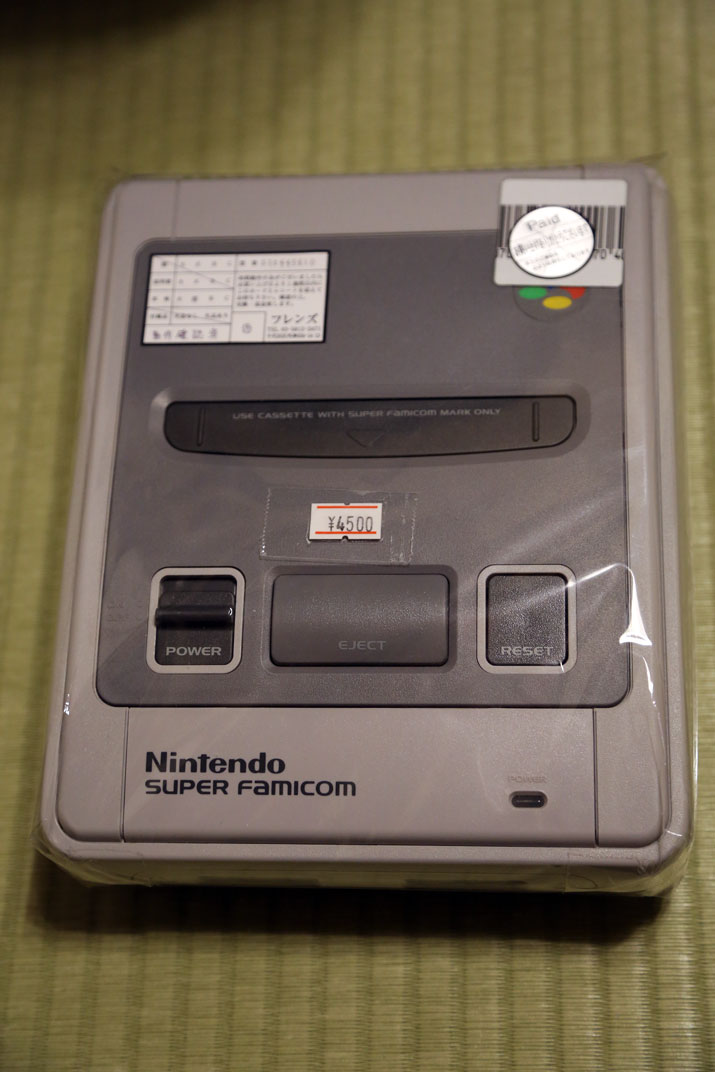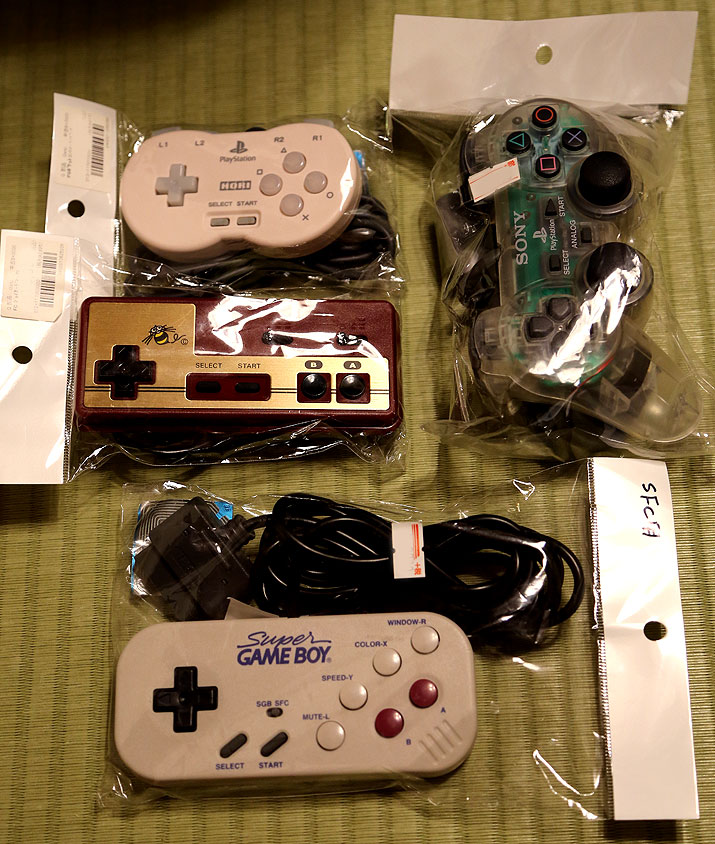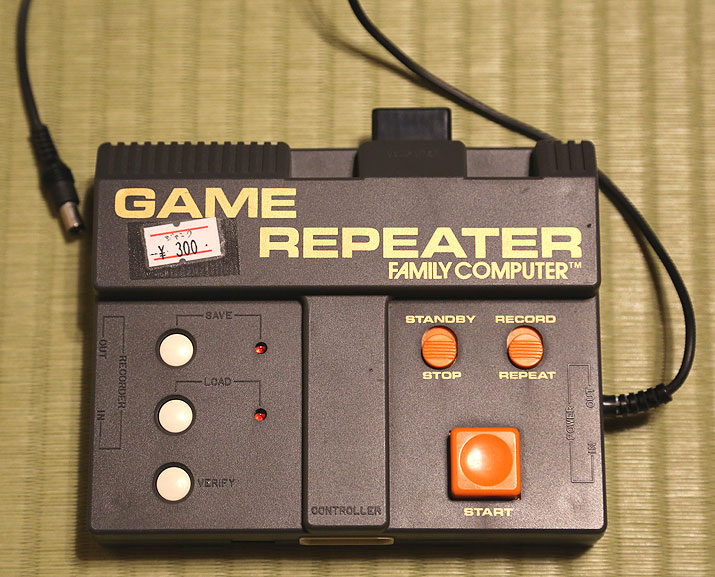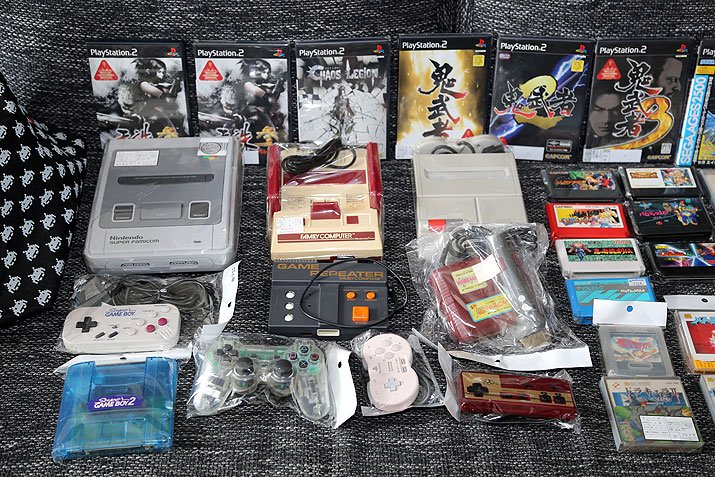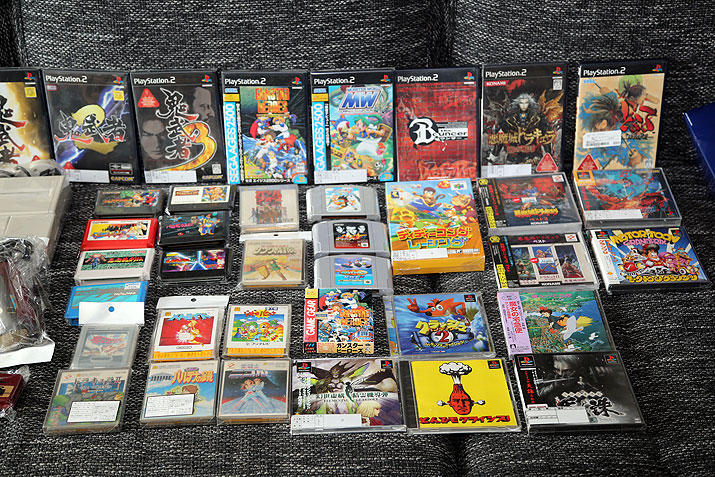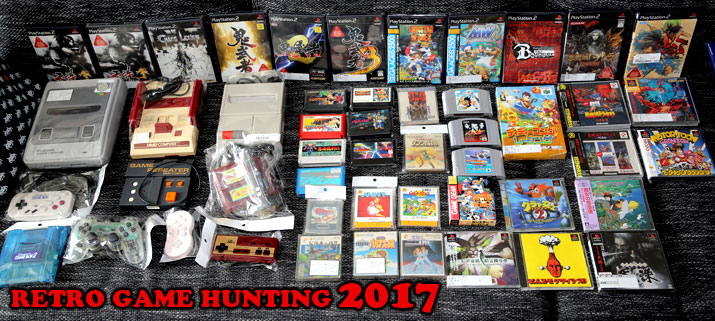 Special credit goes to Markus B. for providing me with insider information ;)

« back to topic
3 comments to My souvenirs from trip to Japan 2017
Frogger ~ on: 19.08.2017 at 17:38

Nicht übel was da drüben heute noch zu bekommen ist?! O-o
Kaneda ~ on: 27.08.2017 at 19:36

... nur die Preise sind nicht die, wie die vor 10 Jahren :-(
Frogger ~ on: 30.08.2017 at 16:41

Ja stimmt!! Wohl ein Fluch der Zeit.